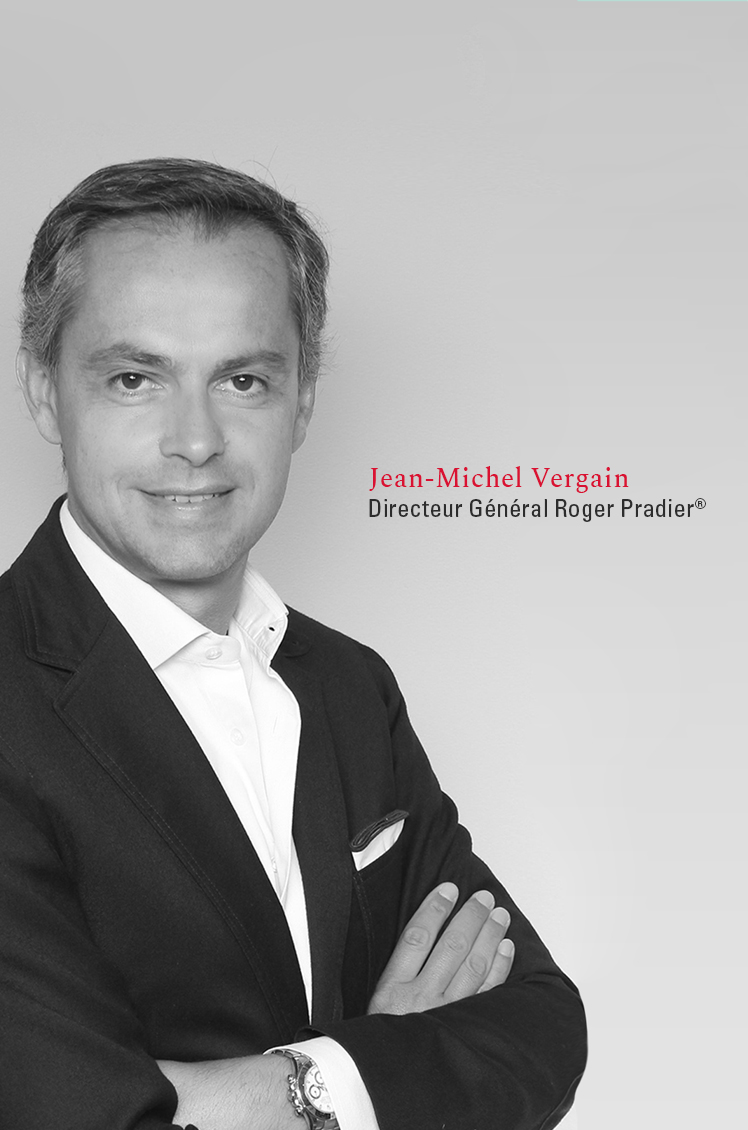 Jean-Michel Vergain is appointed as Managing Director
January 2022
Jean-Michel Vergain's appointment as Managing Director on January 1st 2022 comes at a time of significant growth for Roger Pradier ®, which is more than ever determined to provide a sustainable response to today's social and environmental challenges.
Jean-Michel Vergain has joined the Rivalen Group, chaired by Tristan De Witte, as Managing Director of Roger Pradier ®, a manufacturer of outdoor lighting for more than a century that has been awarded France's coveted Entreprise du Patrimoine Vivant label. He will replace Tristan De Witte, who plans to focus entirely on developing the Rivalen Group but will continue to serve as CEO of the company, a position that he has held since 2017.
Jean-Michel Vergain brings extensive experience of management and the execution of strategic activities at select brands, having spent 22 years working for multinational companies in the luxury goods sector, as well as managing a number of start-up companies. He will work with the team at Roger Pradier ® to further strengthen our relationship with our regular clients and partners worldwide, and will lead all the transformations linked to the strategic plan of our company and of the Rivalen Group. We are honoured to welcome him onboard to pursue our journey together.
"I am delighted to have been appointed as Managing Director of this centennial company with its extraordinary know-how that forms part of such a dynamic group with which tremendous synergies can be implemented. The success of a project depends above all on a committed workforce with complementary skills and experiences. We will go far together, building a bright future for Roger Pradier ® and contributing to the development of the Rivalen Group!" said Jean-Michel Vergain, Managing Director of Roger Pradier ®.